LVT Herringbone Parquet Flooring
LVT herringbone flooring often falls under the Parquet flooring category and has been a popular choice of flooring design since the 1600's.
Herringbone flooring is the classic rhythmic patterns of herringbone weave that create a nostalgic atmosphere in the home. Each piece of Luvanto Herringbone flooring designed to look and feel just like the real thing. 
Our LVT parquet flooring is inspired by real, living wood and our artists have made an excellent job replicating the beauty of certain types of flooring.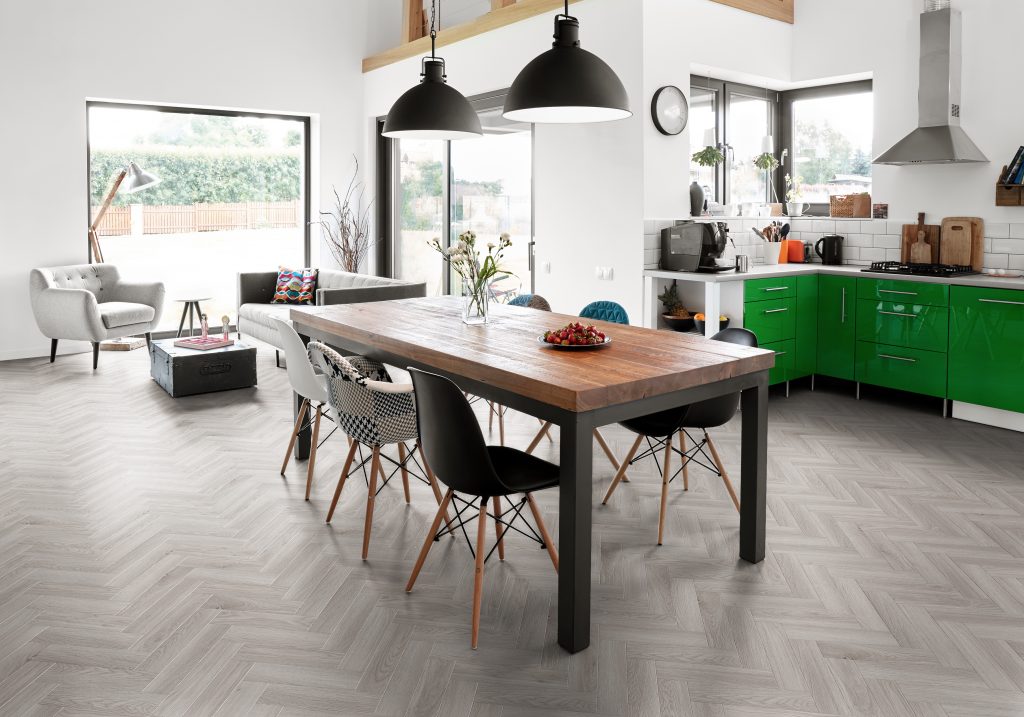 We've created the Luvanto LVT Herringbone Collection to bring you a hand-picked selection of colours, designs and sizes from our most popular ranges from traditional to contemporary.
The Herringbone Collection is available in Luvanto Design and Click.
Why not use our 3D Room Viewer and see which colours, sizes and patterns would suit your home.
Installation Options & Available Sizes
Design Herringbone (adhered)
Traditional Herringbone: 76.2mm x 304.8mm x 2.5mm 2.32m2 / 100 pieces per pack
Contemporary Herringbone: 534mm x 107mm x 2.5mm 2.28m2 / 40 pieces per pack
Click Herringbone (free-floating)
Click Herringbone: 149mm x 596mm x 4mm 2.13m2 / 24 pieces per pack
Take a look at our Herringbone Collection gallery below, choose your favourites and order a free colour representative sample of our Design or Click options.
Use our 3D Room Visualiser to showcase our products in different room settings. Mix it up, have some fun!