Luvanto Pace is our latest flooring range that is the fastest and, arguably, the easiest to lay. Each plank comes with a self-adhesive backing that is soaked into the built-in underlay. This means that any damaged planks can be lifted and quickly replaced due to the long life of the self-adhesive backing.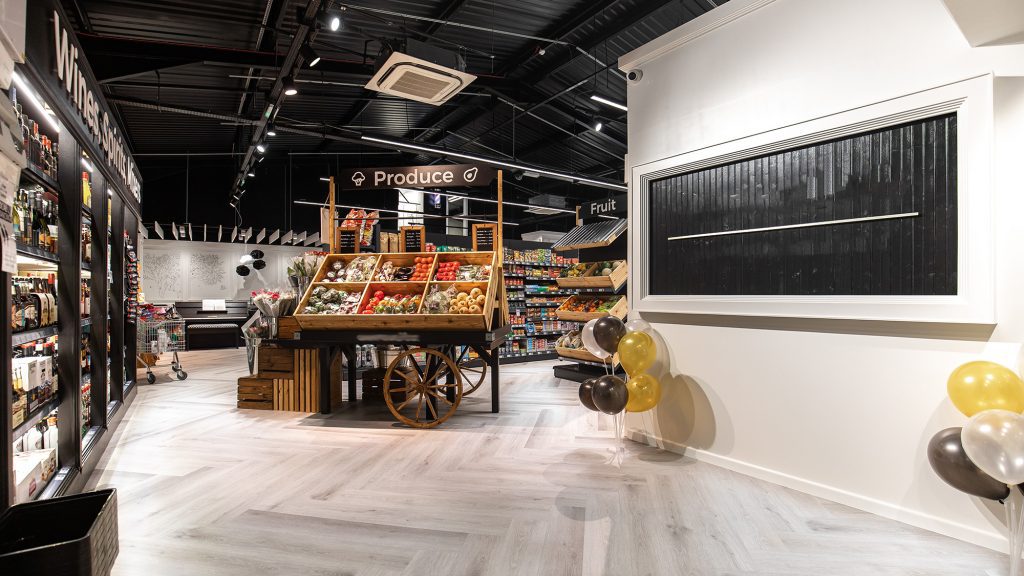 Not only does this offer you similar design options as Luvanto Design but it also gives you a more forgiving installation and easier life-long maintenance. Ideal for commercial projects.
Self-adhesive system –This will save time and money on adhesive and installation. It is also 50% quicker to install thus saving on labour costs.

Easy to re-fit- If there are any issues under the floor or with an individual plank being damaged this can be easily replaced without having to unclick the entire floor.

Suitable for many different subfloors –This product can be installed over existing chipboard, ceramic and porcelain floors providing the subfloor is level, flat and free of dust. This will save time and additional labour on removing the original floor.

Excellent design capability. Can be cut and shaped to achieve your desired patterns and layouts in the same way as Luvanto Design.

Dimensionally stable-it is suitable to be installed in areas of direct sunlight (except conservatories) and only needs a 2mm expansion gap.

Doesn't need acclimatisation before installation, so very easy for contractors to fit within their timescale.

Passes the castor wheel, chair test so ideal for office areas.

Built in underlay which provides 20dB impact sound reduction. This reduces noise issues for and saves on potentially buying additional sound proofing products.
Use our 3D Room Visualiser to showcase our products in different room settings. Mix it up, have some fun!